Ratings
Did you enjoy your stay? Where can we improve?
You - our guests - are very important to us. We take your opinion, impressions and recommendations very seriously. We would like you to feel at home at our hotel. Therefore, we welcome any feedback, suggestions or recommendation from you.
Please let us know your opinion; whether online via various travel or booking sites, at the reception desk in the relexa hotel or by completing a small guest questionnaire, which you can find in our hotel room.
We would like to make good things even better for you and improve on what is not good enough yet.
With your impressions and feedback we can always improve ourselves and make your stay with us even more enjoyable. Be very open – criticism is just as important as your praise. Both help us to meet your needs and expectations better and maintain our high standards of service, and offer value and quality.
You can rely on honesty and appreciation
Authentic and honest reviews are very important to us. Review sites such HolidayCheck are very conscientious in controlling all guest reviews. Neither self-written reviews with flattering comments nor slanderous reviews from the competition have any opportunity here. This is especially important to us because your real opinion matters - even if not everything went according to how you were used to it before.
We very much appreciate your feedback, suggestions and your effort. For that reason, we not just read all our reviews thoroughly, but also comment and evaluate them internally. Your praise as well as criticism is given to our relexa teams to ensure we have the opportunity to improve our service.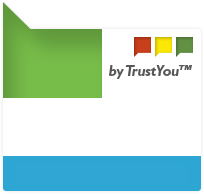 88%
Recommendations
---
Categories
The scores are calculated from 30 ratings of the last 24 months.
---
What our guests have said
Excellent staff, very friendly. nice hotel, good price
Dan C. (06.08.2018)

I enjoyed my stay and had an overall good experience. The reception desk staff and the wait staff at the restaurant were very helpful and very friendly. My only are of concern is the condition of the gardens/grounds. The wall in front of the hotel, (next to the road) is falling down and in need of repair. The patio area in the back has not been swept of leaves and debris this should be done weekly or daily. I stayed for 4 weeks and did not see any sweeping outside. The gardens in front need attention and daily upkeep. beautiful spa, everything clean and very spacious.
---
Gloria P. (02.07.2018)
Nice hotel, nice breakfast, a bit noisy concerning the doors of the neighbor rooms and sometimes the cars outside
---
P;leasant, in all respects.
Harro A. (09.05.2018)

Check-in and check-out very efficient. Facilities, room very good. Did not have opportunity to enjoy the restaurant during this visit due to commitments. not used on this trip, but previously
---
Dear Harro,

Thank you for the great review of our hotel! We are glad that you enjoyed your stay and hope to see you again very soon.

Sincerely,
Sonia Pascual Dermissi
rooms division manager
This is our third stay - wonderful.
L. H. (08.05.2018)

We could not wish for a nicer stay with friendly staff, excellent restaurant and secure parking.
---
Dear L.H.,

We very much appreciate your feedback.
Thank you very much for spending your time.

Thank you for the great review of our hotel! We are glad that you enjoyed your stay and hope to see you again very soon.

Sincerely,
Sonia Pascual Dermissi
rooms division manager
Jeroen (25.12.2017)
Good hotel for hub to austria
---
Dear Jeroen,

Thank you for the great review of our hotel!
We are glad that you enjoyed your stay and hope
to see you again very soon.

Sincerely yours,
Sonia Pascual Dermissi
rooms division manager
Cozy, in a nice area.
Leonardo G. (11.12.2017)

The hotel is overall very cozy and with very good service. One thing made very disappointed. There's a "fitness" area, where I was expecting to be able to do some exercises. But there was only 1 set of 2 kg weights?? Yes, just that. My opinion is that some investment could be performed in that area.
---
bad sheets and pillow
E. A. (11.12.2017)

The sheets of the bed were too small. If I put the sheets under the matras at the feet end of the bed, than the sheets did not reach my chest. If I pulled up the sheets to my neck, than my feet were exposed. The pillow then even after I folded to make it twice as thick. I really do not understand how these sheets can be in a hotel. Please have the manager sleep under this sheets once. The bed is the most important item in the room. I told the reception that the sheets were too small and they removed the breakfast from the bill
---
Excellent weekend at the Solitude Revival
Tim C. (26.07.2017)

It was a pleasure to stay again at the hotel. The revival classic car event added spice to the weekend. All the staff worked hard servicing the crowds with food and drink. The booking staff were very helpful, especially when my colleague had to change his booking at short notice.
---
Dear Mr. C.,

Thank you so much for the great review of your last stay during the solitude revival in our hotel!
We very much appreciate your feedback.
We are especially pleased about the fact, that your feedback is mainly positive.
Thank you again very much for your propositions, only with your critique we are able to improve our standard continually.

We are glad that you enjoyed your stay and hope to see you again very soon.

Sincerely,
Sonia Pascual Dermissi
rooms disvision manager
We loved our stay!
Brouwer (06.05.2017)

We arrived at the hotel at 21.00 hrs, much later than expected, due to delay at the airport and car rental. We were very relieved to hear that the kitchen would be open until 23.00 hrs, as we hadn't had dinner yet. Our room was on the 5th floor, beautiful, spacious and very quiet. We usually do not sleep very well, the first night in a hotel. But this night was very different. The bed was extremely comfortable, the room was quiet, and we slept like roses. We woke up rested and re-energized and were very pleased with this as we had a strenuous day ahead. The breakfast buffet was very good. So much choice of quality food! It would have been nice to have been able to spend more time in the hotel, we felt we haven't been able to enjoy all the amenities. We would definitely stay here again!
---
A great place to stay
Stuart A. (04.04.2017)

Indvidual, unique and friendly. Definately a great place to relax and accompanied by great food and excellent staff.
---
Dear Guest,

Thank you for taking the time to share your feedback. We hope to welcome you back to our hotel very soon!

Sincerely,

Sarah Arian
managers assistant


Nice room - bit dated
Donna (16.03.2017)

I had a great room - a suite actually. Very quiet and well appointed. Staff tried hard but struggled at dinner as a volume of people. Bit dated in the public areas - could probably update while retaining character. Food OK. Nice quiet location in the forest though could be a bit isolated for some people.
---
Dear Donna,

Thank you for taking the time to share your feedback.
We hope to welcome you back to our hotel very soon!

Sincerely,


Satisfied
Barré L. (26.02.2017)

Well located hotel , very pleasant inside forest , fine! i would suggest some ameliorations as: - free shuttle to various bus/ train stations (difficult to walk via the road...) - free tea/coffee in the room (as in different 4 stars hotels) - larger wifi bandwith access (too slow speed) - TV offers : larger choice than any english TV, anoother countries , espana, italia, france, ...
---
Dear Guest,

Thank you for the great review of our hotel! We are glad that you enjoyed your stay and hope to see you again very soon.

Sincerely,


Excellent hotel, well located with outstanding service and food
Tim C. (19.02.2017)

The hotel is in an excellent setting. My wife and son enjoyed walking in the woods to Bearne Castle. Unusual because the lake was frozen. The sauna was excellent. At last found the Busnau Bus station and understood the bus system, which saved hugely on taxi fares!
---
Dear Mr.C.,

Thank you for the great review of our hotel! We are glad that you enjoyed your stay and hope to see you again very soon.

Sincerely,

Sarah Arian
managers assistant
sorry for you ;but no next stays in this hotel
Jan S. (01.01.2017)

Very awful if you have to pay 9 euro for an parking place .It was not mentioned in the pended invoice or on your website. There is not an choice. The breakfast was very good but the pumpkin ice was awful and to kill good meat like sheep meat to wrap it in half an centimeter which bread crumbs???????? Fortunately the meal of my wife was good.
---
Dear Mr. S.,

Thank you for taking the time to share your feedback. While I wish you had a better experience, it is feedback like this that we learn from and use to improve. We work hard to deliver an exceptional guest experience, and it's apparent in this case that we fell short. If you give us a chance to earn back your trust, I can assure you that we will do our best to give you the great hotel experience that so many of our guests have grown so fond of.

Sincerely,

Sarah Arian

managers assistant
Spacious and well decorated hotel rooms!
Crystal G. (14.11.2016)

Likes - spaciaous room, seperate closet, mini bar variety. Dislikes - no washclothes, width of shower/tub, bed seperation and rolling, no money exchange service even though availability is listed in amenity book.
---
Good accomodation, service must be better
Mrs. X. (26.10.2016)

We got an excellent room (504): we stayed for 3 nights in your hotel; during the last night we asked for 2 extra beds for our children. The accomodation of your hotel is good, the service in the restaurant and the bar of the hotel was however disappointing because we had booked a table for dinner but we didn't get a free table. So we asked to order dinner in the bar. We had to wait too long before dinner was served and there was too few staff to serve the drinks. And the waiting staff doesn't emit friendliness to the guests (particularly during breakfast). The staff at the reception was very friendly
---
Disappointed in service
Wiebe V. D. K. (26.10.2016)

We arrived on Friday and the hotel was packed. We decided to have dinner in the hotel, found a place in the hallway. There were only two waiters/waitresses working. We had to wait long, couldn't ask for a second drink. We asked to split the bill because we were with another couple and put it on our room number. Waited more than half an hour for the bill. Then we walked off. Same thing in the bar. Packed and only one barkeeper. The whole bar counter full of glasses. Looked very messy. Breakfast buffet was not properly replenished. Maybe I was unlucky that the food I like wasn't available at the time I was having breakfast. Was not too impressed and not sure if I want to return next year when my daughter plays a sports tournament in Stuttgart again.
---
Kurbis International Softball Tournement 2016
Johan V. (25.10.2016)

Hello,...our group of 43 persons, softballplayers, friends and parents all enjoyed their stay in the hotel in weekend of 21/23 October. Nice and clean rooms, excellent breakfasts and very helpfull and friendly staff!! Also the free and big parking area is great! All in all good quality at a nice price. We enjoyed a wonderfull weekend! Vipers-Midden-Nederland Softballteam
---
Very helpful front desk staff.
Theresa M. (18.09.2016)

The front desk staff was outstanding - especially as my German is not very good. Very helpful, cheerful, and really seemed to be there for the guests. Two people stood out - and I do not know there names. One is the early morning cleaning lady. She seemed to be there every single morning. I would walk my dog around 6am and she was very friendly with a "good morning". The other person was one of the front desk staff. She had dark hair (usually pulled back) and wore glasses. She was a big girl with a big smile. On the evening of the employee party she wore a lovely black dress with spaghetti straps and was going on holiday starting the next morning. I was there at the hotel for over a month - she was so helpful to me. She gave me a hug as we said our goodbyes. Excellent at her job! I heartily recommend a monetary bonus for those two women - or perhaps a raise.
---
A comfortable stay with good staff service and amenities
Ian M. (13.09.2016)

nice hotel, good resterant, being unable to converse in German, the english used by the staff was excellent.
---
pleasant and welcoming
Dave W. (13.09.2016)

2nd time I've been always with the IBA and the staff are always pleasant and helpful. They are a big asset. Food good rooms quiet and clean well laid out and reasonably spacious absolutely no complaints
---
Relaxing place to be...
René (30.08.2016)

While traveling to- and from our holiday destination we slept at relexa. It's a quiet, friendly and safe place to recharge for a second day of traveling...
---
Charming Hotel in lovely grounds
Jacqui C. (19.07.2016)

We had a great stay for one night in route back to the UK. The staff were warm and friendly a dour room was lovely. Very comfortably appointed. Even our three dogs got their own blanket, ball, treat and bowl! They were very impressed. Lovely food too though a little expensive it was exceptionally good.
---
Perfect
Paolo T. (11.07.2016)

Perfect accomodation or all my family. Room great and comfortable. People at the reception very professional and ready in any moment.
---
we enjoyed our stay - in Danish: hyggeligt - in German: gemütlich /homely atmosphere
Lone H. P. (03.05.2016)

Everything was perfect except for one thing you might consider to improve: the reception of children in your restaurant. All parents are eager that their children behave and at the same time have a good time. Why not serve the children's menu first - NOT after more than one hour! - if that is not possible you should give the children a small gift to occupy them so that they, too, feel welcome.
---
A really Easter Surprise!
Francesca P. (31.03.2016)

We stayed for 2 nights with our children for Easter. We have really appreciated the stay . The Easter sweet surprise and the bath kits for the kids we have found at our arrival was GREAT!!! The family room (209) was very nice and spacious; PERFECT for us! The Wellness center & Gym was also very nice. We have appreciated Breakfast because it was a lot of choice. Only the service at the restaurant was too much slow; more then 1 hour just to have a plate od tomato spaghetti and chicken nuggies. I finally have given "4" as overall score and not "5" because in my opinion (except our room and the wellness) the inside of the structure should be renovated! I take the opportunity to THANK YOU FOR YOUR KIND HOSPITALITY; I will shurely suggest your hotel to my friends! Kind regards
---
Dear Mrs. P.,

Thank you for the great review of our hotel! We are glad that you enjoyed your stay and hope to see you again very soon.

Sincerely,

Sarah Arian
Managers Assistant
Well organized, nice location
Paolo P. (25.01.2016)

The lunch buffet could be improved a little bit. No fruit or cofee available (I do not know if this was the agreement with the workshop organizers). Good quality of the coffee break. Nice conference room.
---
Dear Mr. P.,

Thank you for the great review of our hotel! We are glad that you enjoyed your stay and hope to see you again very soon.

Sincerely,

Sarah Arian
Managers assistant
Silvesterarrangement
Schöck (03.01.2016)

Sehr gut.
---
Sehr geehrter Herr Schöck,

Vielen Dank für die gute Bewertung, die Sie unserem Hotel gegeben haben. Wir freuen uns, dass Ihnen der Aufenthalt bei uns gefallen hat und hoffen, Sie bald wieder bei uns begrüßen zu dürfen!

Mit freundlichen Grüßen

Sarah Arian
Direktionsassistentin


Review of Relexa Waldhotel Schatten
Brandon (10.06.2014)

The Relexa Waldhotel Schatten is great hotel with lots of European charm. The staff was courteous and met all of our needs. The rooms and other facilities were clean and easy to use. I would stay here again.
---
Dear Brandon,

thank you so much for your positive review. We really appreciate your time to write something so nice about our hotel. We'd love to welcome you again at the relexa Waldhotel Schatten Stuttgart!

Kind regards,
Andrea Schober
Assistant hotel manager
Steven P. Trip Review
Steven P. (01.04.2014)

Overall the hotel was fine. The problem I had was when I checked out and learned that I had been billed 69,30 Euros for a phone call that never worked. On March 25th I attempted to use the phone in my room to call the states. I dialed the directory assistance number but was connected to a private room instead (I know it was a private room because my coworker answered the call and he was in room 118). I was never able to complete a call to the States and do not believe I should be charged for "attempting" to make a call. I was also charged for breakfast on the morning of our departure but left before the breakfast was available (6:00 am checkout). I did not signup for breakfast when I booked the room but am happy to pay the charges for meals I did eat on the 26th and 27th. When I asked the woman at the front desk to remove these charges she explained that she did not have the authority to make changes to the bill and that a manager was not on duty. She told me that I had to pay and that I had to choice in the matter. I enjoyed ever other aspect of the hotel and enjoyed my stay right up to the final moments.
---
Dear Mr. P.,

thank you very much for your kind Email.
We contacted our telephone company concerning the call you made and it is correct that you tried to make a phone call which never got connected. Our phone company registered the number you dialed but also registered that you did not get a connection. Our system did charge the fee anyway which is not correct. We are very sorry for the inconveniences this had caused to you. We also did refund the breakfast which you did not consume on your day of check out. Please accept our apology.

We would be very happy to welcome you again here in our hotel and wish you all the best.

With kind regards
relexa Waldhotel Schatten
Claudia Maar, Front Office Manager